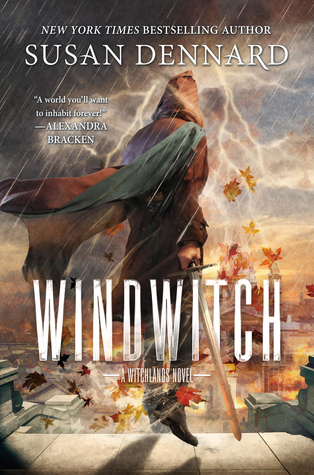 Windwitch
Author: Susan Dennard
Series: The Witchlands #2
Release Date: January 10, 2017
Publisher: Tor Teen
Get it Here: Amazon | Barnes & Noble | Book Depository
Synopsis:
Sometimes our enemies are also our only allies…
After an explosion destroys his ship, the world believes Prince Merik, Windwitch, is dead. Scarred yet alive, Merik is determined to prove his sister's treachery. Upon reaching the royal capital, crowded with refugees, he haunts the streets, fighting for the weak—which leads to whispers of a disfigured demigod, the Fury, who brings justice to the oppressed.
When the Bloodwitch Aeduan discovers a bounty on Iseult, he makes sure to be the first to find her—yet in a surprise twist, Iseult offers him a deal. She will return money stolen from him, if he locates Safi. Now they must work together to cross the Witchlands, while constantly wondering, who will betray whom first?
After a surprise attack and shipwreck, Safi and the Empress of Marstok barely escape with their lives. Alone in a land of pirates, every moment balances on a knife's edge—especially when the pirates' next move could unleash war upon the Witchlands.
Note: This is the sequel to Truthwitch, which you can find my review here. This review will have minor spoilers for the series.
I came into Windwitch with big expectations after loving Truthwitch and was disappointed by all fronts. I never got to see the wonderful friendship and connection of Iseult and Safi. The romantic tensions were pretty much not there at all between any of the ships (in fact, I'm hesitant to even call them ships at this point). Some of the characters were just extremely frustrating to read from, and the alternating third person limited POV's between five people just bogged down the story. Let's just say that for a fantasy with an expansive world and lots of traveling between characters, I just really couldn't get into Windwitch.
I'll break this review into the different POV's that are happening, saving Merik for last because obviously, this book was mostly about him. Continue reading "Book Review: Windwitch by Susan Dennard (The Witchlands #2)" →