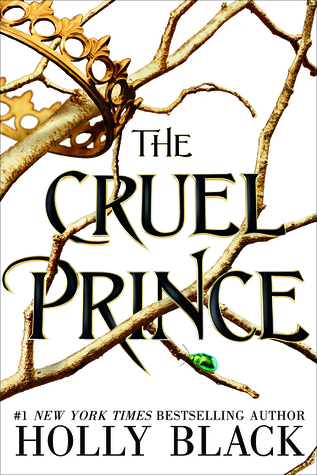 The Cruel Prince
Author: Holly Black
Series: The Folk of Air #1
Release Date: January 2, 2018
Publisher: Little, Brown Books for Young Readers
Get it Here: Amazon | Barnes & Noble | Book Depository
Synopsis:
Jude was seven years old when her parents were murdered and she and her two sisters were stolen away to live in the treacherous High Court of Faerie. Ten years later, Jude wants nothing more than to belong there, despite her mortality. But many of the fey despise humans. Especially Prince Cardan, the youngest and wickedest son of the High King.To win a place at the Court, she must defy him–and face the consequences.
In doing so, she becomes embroiled in palace intrigues and deceptions, discovering her own capacity for bloodshed. But as civil war threatens to drown the Courts of Faerie in violence, Jude will need to risk her life in a dangerous alliance to save her sisters, and Faerie itself.

So the most important question for this book to me is… hype – worth it or nah? For me, the answer is in the middle. There are some parts I liked about The Cruel Prince (namely, the main character), and other parts that fell very flat with me. This book follows the tangled politics and court intrigue of the High Court of Faerie and the human girl that resides there and is ready to rise up in the ranks. There is a bit of a romance (honestly, hardly anything and I'm disappointed that people place so much on it), an intriguing father-daughter relationship, and sisterhood that pushes past certain boundaries. It's a pretty large book, but in the end I'd say it's worth the read. Continue reading →