Hello everyone!
I'm excited to be featuring a moodboard for the historical fantasy, Ink, Iron, and Glass by Gwendolyn Clare – coming out February 20, 2018 (this week!!) from Imprint. It's a fun adventure taking place in 19th century Italy and a bit reminiscent of the atmosphere of steampunk books. There are talented characters who are involved in alchemy, scriptology (ooh), and engineering, alternate-history inventions, and a grand mystery. You can check out my review for it over here at Happy Indulgence!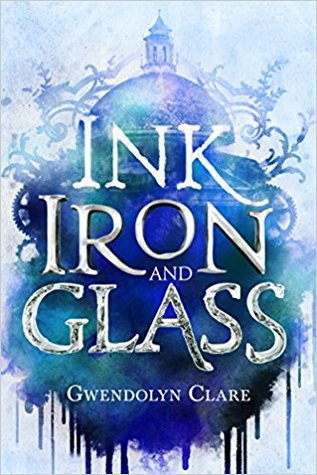 Ink, Iron, and Glass
Author: Gwendolyn Clare
Series: Ink, Iron, and Glass #1
Release Date: February 20, 2018
Publisher: Imprint
Get it Here: Amazon | Barnes & Noble | Book Depository
Synopsis:
Can she write a world gone wrong?
A certain pen, a certain book, and a certain person can craft entirely new worlds through a branch of science called scriptology. Elsa comes from one such world that was written into creation, where her mother―a noted scriptologist―constantly alters and expands their reality.
But when her home is attacked and her mother kidnapped, Elsa is forced to cross into the real world and use her own scriptology gifts to find her. In an alternative Victorian Italy, Elsa finds a secret society of young scientists with a gift for mechanics, alchemy, or scriptology―and meets Leo, a gorgeous mechanist with a smart mouth and tragic past. She recruits the help of these fellow geniuses just as an assassin arrives on their doorstep.
In this thrilling debut, worlds collide as Elsa unveils a deep political conspiracy seeking to unlock the most dangerous weapon ever created―and only she can stop it.