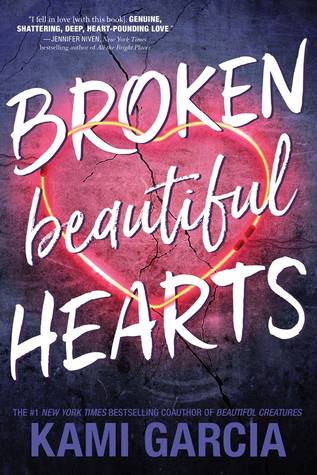 Beautiful Broken Hearts
Author: Kami Garcia
Release Date: February 6, 2018
Publisher: Imprint
Get it Here: Amazon | Barnes & Noble | Book Depository
Synopsis:
From #1 New York Times–bestselling author Kami Garcia comes a red-hot romance that will break your heart and put it back together again.
Her heart has to break before it can open.
When star soccer player Peyton Rios receives an offer from her first-choice college, senior year starts off exactly as planned. But when Peyton uncovers her boyfriend's dark secret, she confronts him—and finds herself falling down a flight of stairs. Peyton's knee—and maybe her dream of going pro—is shattered. Everyone is talking: Was she pushed, or did she fall? Peyton knows the truth, even if no one believes her.
He has to let someone in before it's too late.
With her future on the line, Peyton goes to stay with her uncle in a small Tennessee town to focus on her recovery. Dating is the last thing on her mind—until she meets sweet, sexy Owen Law.
But Peyton doesn't trust her heart, especially when she senses that Owen is hiding something. When their secrets are finally exposed, Peyton has to decide if love is worth fighting for.
I enjoyed Kami Garcia's previous contemporary, The Lovely Reckless, and this one was no different. Beautiful Broken Hearts follow the story of Peyton Rios, a biracial (half-Cuban, half-white) and talented soccer player whose dreams of going to UNC with a scholarship is wiped away after one incident with her abusive boyfriend. In the author's note, Garcia wrote about how she was in a similar situation in her life, and discussed the importance of seeking out for help when needed (including resources such as Break the Cycle and the National Domestic Violence Hotline). I think this book was especially important in highlighting abusive/manipulative relationships, and above all, the fact that sometimes you need to just put yourself first, before anything – or anyone – else.