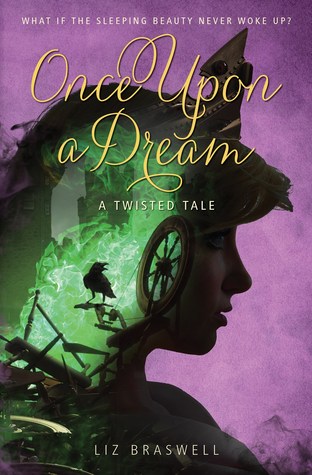 Once Upon A Dream
Author: Liz Braswell
Series: Twisted Tales #2
Release Date: April 5, 2016
Get it Here: Amazon | Barnes & Noble | Book Depository
Synopsis:
What if the sleeping beauty never woke up? Once Upon a Dream marks the second book in a new YA line that reimagines classic Disney stories in surprising new ways.
It should be simple–a dragon defeated, a slumbering maiden, a prince poised to wake her. But when said prince falls asleep as soon as his lips meet the princess's, it is clear that this fairy tale is far from over.
With a desperate fairy's last curse infiltrating her mind, Princess Aurora will have to navigate a dangerous and magical landscape deep in the depths of her dreams. Soon she stumbles upon Phillip, a charming prince eager to join her quest. But with Maleficent's agents following her every move, Aurora struggles to discover who her true allies are, and moreover, who she truly is. Time is running out. Will the sleeping beauty be able to wake herself up?
While I enjoyed this one much more than its predecessor, A Whole New World (you can find my review here), something just didn't mesh well with me. The writing perhaps was a large aspect of it, and the characters in general. Either way, this one follows up with the series name of "A Twisted Tale," in which the author literally takes things from the original tale and makes it much more morbid than what we are used to.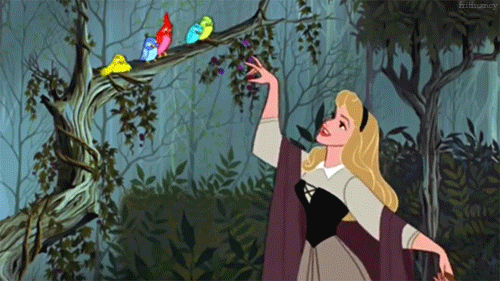 The beginning starts with Prince Philip "killing" the dragon Maleficent turns into, and then realizing that she didn't actually die. Flash back to another world during another time and we see Aurora telling us the story of what really happened: her parents were super selfish and Maleficent was the one who saved the kingdom from their evil ways. Then she took Aurora as her ward and they lived happily ever after, until now. Aurora is stuck inside the castle and can't go outside, until the day she questions what really is outside. From there, we find out that everyone sleeping is stuck in Aurora's dream world that Maleficent created after Aurora pricked her finger on the spinning wheel, and somehow they have to wake up. At the same time, Maleficent is killing people in the world (and thus the real world) to keep her strong. I admit, this alteration of the world was quite creative and unique to read about.

"Immediately, his knees crumpled.

He fell, his head hitting the soft quilts and satin bolsters on her bed.

His last thought, before sleep and someone else's dreams overcame him:

That damn dragon.

Did anyone make sure it was actually dead?"
The character development of Aurora was rather interesting. She goes from a rather insipid princess who doesn't do anything with her life to a very sarcastic character who isn't afraid to say what she feels. At the same time, she was great at complaining about her life and while I understand that she may have had a rather hectic life, I kind of got tired after she kept yelling at Philip all the time. The girl really needed to take a chill pill and just calm down. However, she was also waging an internal battle within herself with what the original tale had her doing: how could she fall in love at first sight with this dude from the forest? Did her parents actually love her if they sent her away? And how could she be so stupid to fall under Maleficent's spell to touch a spinning wheel? It was interesting to see her thoughts throughout it all, and it really gave a nice touch to the whole "retelling" aspect of the tale. And throughout it all, her growth and the strength she gains through her adventures was really satisfying to see.
"There is an entire kingdom of people asleep, at Maleficent's mercy, depending on you to rescue them. This is your quest. This is your adventure

This was her quest. This was her duty."
The romance with Philip had really odd dynamics. Aurora constantly questions the "falling in love at first sight" thing, which I really appreciated. But at the same time, her sarcastic character didn't diminish towards Philip and gave off some mean vibes at times. I guess the personality Aurora found herself falling into just didn't mesh with me well in general. Philip was goofy at times, and pretty sweet, but for some reason becomes much more serious throughout the course of the novel. Aurora's narrative makes it seem like it was because of all the deaths that happened, but I didn't get a close enough connection with his character to really see that happening. The numerous deaths that happened also had no impact on me, if only because of my apathy of what was going on.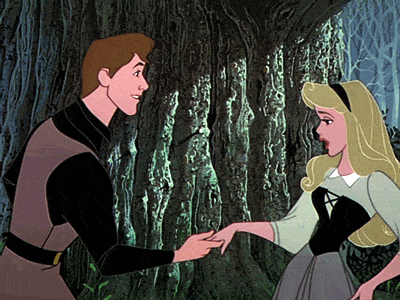 I think what really set the rating was the writing for me, which I just couldn't get myself into. Aurora is constantly SCREAMING WITH ALL CAPS, which was unnecessary to me and her sarcastic tone was downright rude at times. I think there's a fine line between snark and an actual mean personality, and I just don't really like reading about the characters that step on that line. It was simultaneously humorous and demeaning, which didn't sit quite well with me.
"'Who would listen to an evil green ball of fire? A total idiot?'"
If you enjoyed the author's previous work, then I think you'll really get into this! However, the tone of this book carries the dark and morbid atmosphere of the last, and in a way that just didn't mesh well with me. Be it the odd characterization, or the numerous deaths that had no impact on me, the disconnect I had with this book just led to the copious amount of apathy I had for this world and its characters.