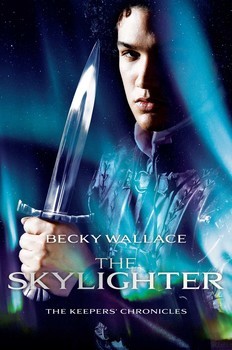 The Skylighter
Author: Becky Wallace
Series: The Keepers' Chronicles
Release Date: March 22, 2016
Publisher: Margaret K. McElderry Books
Get it Here: Amazon | Barnes & Noble | Book Depository
Synopsis:
Johanna and Rafi are in a race against time to save their country before a power-mad Keeper destroys everything they hold dear in the "enthralling magical world" (Cinda Williams Chima, author of The Heir Chronicles) introduced in The Storyspinner.

As the last of the royal line, Johanna is the only person who can heal a magical breach in the wall that separates her kingdom of Santarem from the land of the Keepers, legendary men and women who wield elemental magic. The barrier protects Santarem from those Keepers who might try to take power over mere humans…Keepers who are determined to stop Johanna and seize the wall's power for themselves.

And they're not the only ones. As the duchys of Santarem descend into war over the throne, Johanna relies more than ever on the advice of her handsome companion, Lord Rafael DeSilva. But Rafi is a duke too, and his people come first. As their friendship progresses into the beginnings of a tender relationship, Johanna must wonder: is Rafi looking out for her happiness, or does he want the throne for himself?

With war on the horizon, Johanna and Rafi dodge treacherous dukes and Keeper assassins as they race to through the countryside, determined to strengthen the wall before it's too late…even if it means sacrificing their happiness for the sake of their world.
Thank you Edelweiss and Margaret K. McElderry for a review copy of this book!
"ER. MER. GERD."
– Aila, as she flipped through pages of The Skylighter
Alternating between these expressions:
Talk about an EPIC finale! The Skylighter not only shattered my heart, but it also mended it, broke it again, warmed it up and fixed it, then smashed it yet again. Becky Wallace has really managed to play with my emotions throughout it all, and by the end I was left with the kind of high you get after watching action movies. (High on adrenaline, that is.)
The book picks up from where we left off from first book, The Storyspinner. It took me a little bit to get fully engaged with the story since I hadn't read The Storyspinner in quite some while, so you may need to do a quick read for a refresher. Nonetheless, by the fifth POV change I was officially drawn in and could hardly stop reading. I'm pulling out gifs to fully express my thoughts because 1) too many emotions and 2) keeping it non-spoilery for the ones out there who have yet to read this fantasy masterpiece.
Since there's a TON of point of views here, it's not surprising that there's multiple romance storylines! While some were just:
Others were:
and yet others were:
(Just kiss already)
It worked perfectly with the plot and never dominated it.
Many characters are morally ambiguous in the previous book and continued developing throughout this one. While some of their actions made me go like: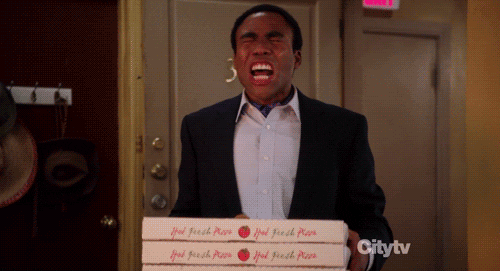 Others just made me go like:
This was also filled with great action! From extensive plotting to spontaneous decisions, every step had a twist.
Overall, I can't stress how amazing this fantasy duology is! Wallace does a great job with balancing so many POV's (5+ I believe) and their voices really shown through each switch. The breathtaking action, complex characters, and subtle yet angsty romances add a nice touch upon this amazing setting. Anyone looking for a grand adventure should definitely get their hands on it.