Thank you Joey @ Thoughts and Afterthoughts and Jenna @ Reading With Jenna for tagging me in this delicious book tag! Dim sum is a style of Chinese cuisine whereby food is served in small (tapas-like) portions and is common during yum cha (which literally means: drinking tea). This tag is inspired by good company and good eats.
RULES:
Here are some rules to devour this tag:
Thank the blogger who nominated you, linking back to their site
Devour dim sum and answer the tag questions
Tag five others to join your round table for some dim sum fun
Food coma
*rubs hands gleefully* Let's dive in, shall we?
A BOOK THAT STARTED OFF HOT BUT TURNED COLD QUICKLY
One of the largest disappointments of 2015, An Ember in the Ashes by Sabaa Tahir quickly left me as chilly as sipping last night's tea on a biting winter morning. It started off with the hype, which is when I was like "YES I CAN'T WAIT TO READ." The more I read, however, the more I disliked the characters (although I must admit, the story and setting were quite interesting to read about). I will still be reading the sequel to keep up with the times, and can only hope that the main characters can get their heads in the game.
A BOOK THAT FEATURES ELEMENTS OF LAND AND SEA
This book not only goes through land and sea, but also through time and space as well. The Girl From Everywhere by Heidi Heilig features a girl on a pirate crew traveling through time on her dad's ship. It's super fun and we get to explore awesome settings such as present day New York, 1800's Hawaii, and all the way back to the Qin dynasty in China.
A FAVOURITE MULTI-LAYERED CHARACTER OF YOURS (EG. TRAITS? SKILLS? MORALLY AMBIGUOUS?)
Adelina from The Young Elites by Marie Lu is the first person that sprang to mind for this tag. She is cast as an anti-hero, and delivers the role perfectly. Throughout the first book we see her spiraling downwards into a dark area that is all too dangerous for her to be in. I loved every moment of it, and being able to see her thoughts on how everything affected her. I haven't read The Rose Society yet, but definitely plan to.
A BOOK WITH A TRANSPARENT BLURB THAT GIVES THE STORY AWAY
I had a really hard time looking for such a book, to be honest. I don't think I'm in the habit of reading such books, where the blurb is a dead giveaway. I'm just going to list the majority of NA books for this one. They're so similar and tedious, it's kind of funny. Rarely do I stumble upon an NA book that deviates from the same premise: a couple of characters with a tragic past (one or the other or both) fall in love with the love interest in a matter of days. To list a few: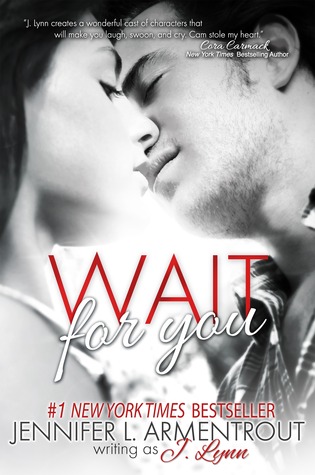 That's what I get for reading these kinds of books, I suppose. These were all two stars or less haha.
A BOOK THAT IS FLUFFY ON THE OUTSIDE BUT PACKS A PUNCH OF FLAVOUR (EG. MESSAGE? DEPTH? CONTROVERSY?)
Nowhere But Here by Katie Garry was supposed to be a fluffy contemporary (that's what I thought, peoples!) but it ended up dealing with a lot of different aspects of life, as well as leaving messages to readers that will stick with them for a while. There is family, friendship, and discovering oneself as well as the romance that I originally looked for when first starting the book.
A BOOK WITH DIVIDED OPINIONS
I started out excited for Red Queen by Victoria Aveyard, then disappointed throughout the first half, then really enjoyed the latter half. So I guess my opinion of it ended up being in the middle – good stuff and bad stuff. I'm still reading the sequel though, but there was just way too much drama and not enough action for the majority of the story. Plus, the main character's name is Mare and I just can't approve.
A BOOK YOU'VE RECEIVED/GIVEN THAT WAS NICELY PACKAGED
The only ever wrapped book I've received is my paperback of Never Fade by Alexandra Bracken for my birthday from a close friend of mine. ❤ Other than that, people usually just hand it to me and go, "here" without flair. Special thanks to you, hun! (I know you'll probably be reading this at one point haha.)
A BOOK THAT USES SIMPLE INGREDIENTS AND CLICHES BUT EXECUTES IT PERFECTLY
Emmy & Oliver by Robin Benway has the usual things we see in contemporary books, but the way Benway delivered it just clutched my heart and never let go. It's an unobtrusive and subtle book, but still manages to catch readers' attention. Sometimes we just need a little calm, quiet book to pick up in the midst of flashy and dramatic stories.
ANY BOOK RECOMMENDATION + BEVERAGE/SNACK THAT'S A WINNING COMBINATION
This may seem quite random but let's do All the Bright Places by Jennifer Niven with pudding. Like seriously, you'll need comfort food on hand when reading that book. Who doesn't need a good pudding cup on hand when they're on the verge of tears?
A BOOK COVER WITH EMBOSSED TEXT/DESIGN YOU JUST LOVE TO RUN YOUR FINGERS OVER
Can you believe that I had to stand up from my computer desk, go to my bookshelf, and start feeling around different books to get an answer to this question? Well, it took me quite a while to finally relish the feel of the collector's edition of Divergent by Veronica Roth. The whole symbol is engraved and everything is so shiny. Quite honestly, the picture I added does no justice. I have the whole trilogy in this amazing edition.
THE TYPE OF CARRYING BAG YOU USE TO BRING BOOKS AROUND
Whatever backpack is closest to me at the moment. I'm a total backpack girl. 🙂
I invite:
Cátia @ The Girl Who Read Too Much
… and whoever would like to do this tag!
Get munching, people. 😀 As for me? All this talk about dim sum is making me hungry…