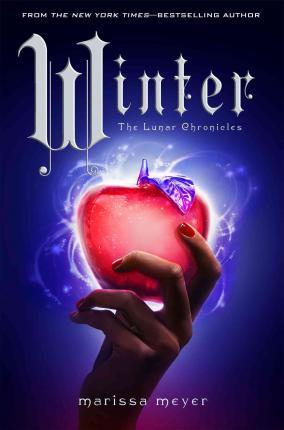 Winter
Author: Marissa Meyer
Series: The Lunar Chronicles
Publisher: Feiwel and Friends
Get it Here: Amazon | Barnes & Noble | Book Depository
Synopsis:
Princess Winter is admired by the Lunar people for her grace and kindness, and despite the scars that mar her face, her beauty is said to be even more breathtaking than that of her stepmother, Queen Levana.
Winter despises her stepmother, and knows Levana won't approve of her feelings for her childhood friend—the handsome palace guard, Jacin. But Winter isn't as weak as Levana believes her to be and she's been undermining her stepmother's wishes for years. Together with the cyborg mechanic, Cinder, and her allies, Winter might even have the power to launch a revolution and win a war that's been raging for far too long.
Can Cinder, Scarlet, Cress, and Winter defeat Levana and find their happily ever afters?
"Gif review," more like "POUR MY HEART AND SOUL OUT review."
(The feels were too much in this book, I'm not sure how I could possible use the right words to convey my emotions.) This review will be composed primarily of gifs and some text to explain them.
DISCLAIMER: I don't, or ever will, own any of these gifs! Pretty much most of them were from Tumblr. 
---
Characters: It was so awesome seeing everyone work together, and each person's unique personality traits come out.
Plot: Perfect balance of everything, including:
Reaction: FEELS OVERLOAD.
Overall: Winter is one of the most satisfying conclusions out there to an amazing series, and the Lunar Chronicles will always be in my heart.