Aimal from Bookshelves & Paperbacks did this tag, and I thought it was super cute so I decided to do it myself! Even though it's supposed to be autumn, the temperature down here in Florida is 80+ degrees Fahrenheit (30+ degrees Celsius) and it feels like summer. (cries) Oh well, that won't stop me from doing this!
The world is full of colour. Choose a book that has reds, oranges, and yellows on the cover.

I mean, the book I chose is literally just red + orange + yellow + white + black. Illuminae by Jay Kristoff and Amie Kaufman is an absolutely exhilarating read that'll capture readers' attentions from the very first pages. If you're a fan of science fiction, then I'm not sure why you haven't picked this one up yet!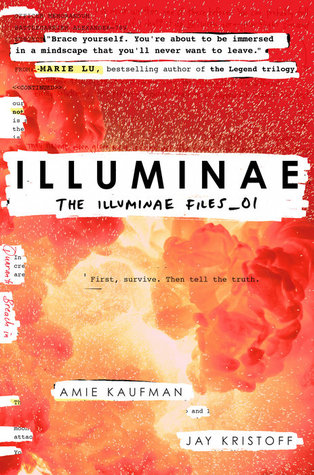 It's finally cold enough to don warm cosy clothing. What book gives you the warm fuzzies?
Contemporaries are always the go-to when I'm looking for warm, fuzzy books. The most recent one I've read and highly enjoyed is First & Then by Emma Mills, which is a retelling of Pride & Prejudice within a high school in Florida. The cover is gorgeous, and the book is just as pretty within. Plus, the characters were so relatable and endearing.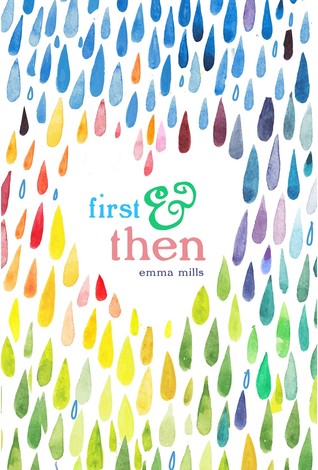 The wind is howling and the rain is pounding. Choose your favourite book OR genre that you like to read on a stormy day.
Rainy days are my favorite days to read! For some reason, I'm more prone to reading soothing contemporaries while listening to the pitter-patter of the raindrops on the roof. Among those would include Simon vs. The Homo Sapiens Agenda by Becky Albertalli, which is a light read full of adorkable characters. A perfect book to curl up to in the warmth of your nook!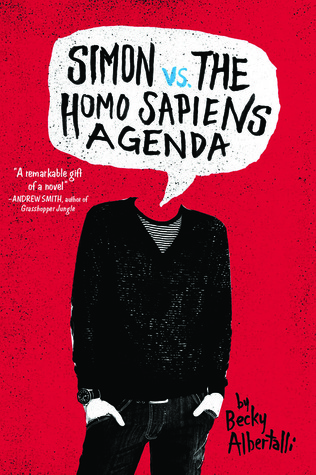 Who's the coolest character you'd want to trade places with?
So there's a book that features a certain cute, gay couple with magic and one of their best friend is a powerful mage named Penelope from Carry On by Rainbow Rowell. I'd say I'm already half-way her. Slightly chubby, Asian (although she's Indian whereas I'm oriental), and super supportive of her friends? All I need is the magic component and we'd be like, twins. Plus I'd love to watch Simon and Baz fooling around in their cutesy, couple-y way.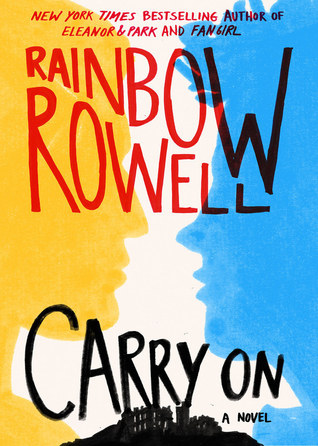 The weather has turned cold and it's time to cover up. What's the most embarrassing book cover you own that you like to keep hidden in public?
Personally, I think all of the covers on my bookshelf are beautiful. The worse would probably be the close-up human faces on certain series. Like, bruh. Can't you leave these things to my imagination? One that sticks out for me is Bloodlines by Richelle Mead. If I hadn't known what it was about, I would've been like "Hi but bye" when seeing it based on cover.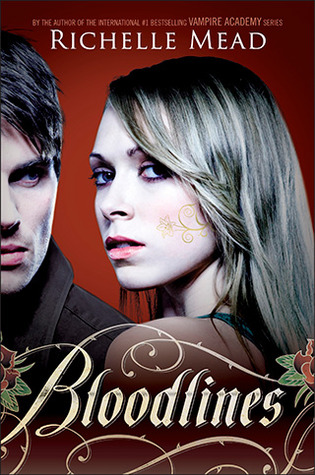 What under hyped book do you want to see become the next biggest, hottest thing?
Gahh, there are so many out there! I'd say off the top of my head, more people should check out The Storyspinner by Becky Wallace. It's a YA fantasy that's part 1 of a duology; the second book comes out early next year. The author takes up the challenge of writing in alternating POV's, but with around six of them, if I recall. That's a LOT of characters to keep up with, but I enjoyed every each and every one of their chapters.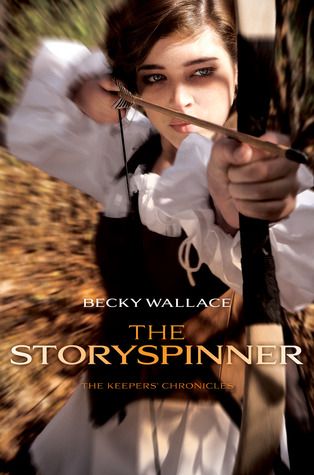 What's your favorite fall time comfort food/foods?
Honestly, anything sweet is my favorite comfort food at all times. Buttt since it's fall, I guess I'd have to go with pumpkin goods! Whether it's a pie, or cake, or mousse, or tart, or bread, or roll, or donut, it always feels like the start of fall/winter when I chow down a delicious pumpkin treat.
---
I'm tagging:
… and everyone else who would like to do this tag!
I'm hoping you guys are keeping warm in this cool season! I know I am. (In fact, I'm sweating as I type this on the porch outside.)