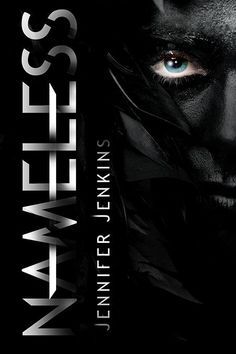 Nameless
Author: Jennifer Jenkins
Publisher: Month9Books
Release Date: October 6, 2015
Get it Here: Amazon | Barnes & Noble | Book Depository
Synopsis:
Four clans have been at war for centuries: the Kodiak, the Raven, the Wolf and the Ram. Through brutal war tactics, the Ram have dominated the region, inflicting death and destruction on their neighbors.
Seventeen-year-old Zo is a Wolf and a Healer who volunteers to infiltrate the Ram as a spy on behalf of the allied clans. She offers herself as a Ram slave, joining the people who are called the "nameless." Hers is a suicide mission – Zo's despair after losing her parents in a Ram raid has left her seeking both revenge and an end to her own misery. But after her younger sister follows her into Rams Gate, Zo must find a way to survive her dangerous mission and keep her sister safe.
What she doesn't expect to find is the friendship of a young Ram whose life she saves, the confusing feelings she develops for a Ram soldier, and an underground nameless insurrection. Zo learns that revenge, loyalty and love are more complicated than she ever imagined in the first installment of this two-book series.
Thank you Month9Books for providing an ARC of this book in exchange for a review! 
Nameless starts out with Zo, a Wolf, infiltrating the Ram clan as a spy. It's full of action from beginning to end, and with that is also the inclusion of in-depth characters who really grow. Whether its Zo's prejudice against the heartless Rams or Gryphon's apathy towards his clan's brutal ways, both these dynamic characters change throughout the book.
In the blurb above, Gryphon is the Ram soldier that Zo has "confusing feelings" for. We get to see a little of his thoughts, as this book is written in limited third person in his and Zo's thoughts. Even though the description of the blurb highlights Zo's character, Gryphon has an essential role that comes to light in the book. I absolutely loved his character development, and how, throughout the course of events, his eyes are opened to the cruelty in the Ram clan. The best part is the fact that he still has pride in his clan despite that. He doesn't immediately want to start rebelling against the place and people he was raised with; instead, Gryphon wants to make the necessary changes that might benefit his clan. I found it not only realistic but also refreshing for someone to be set against their people's traditions, but not want to separate completely away from the group.
Zo, on the other hand, was a strong and courageous heroine. She cares about her sister and throughout the book we can see instances of their love and protection. In my opinion, Zo did a superb job with spying – she wasn't deterred by frivolous things, including a good-looking Ram soldier.
In fact, the romance in this book is pretty big, but not central. It's definitely a slow burn as our characters come to realize their feelings and the dangers of them within the gates of the Ram clan. Both Zo and Gryphon were rational about it, and I think they would make a fantastic couple.
Many additional characters add so much flavor to this book! The nameless rebels who want liberty; the Rams who are trying to save themselves from their own clan's customs; each of them were important to the development and plot of the story, and I enjoyed reading about them. I really can't wait to see what the sequel brings, because I feel as if the tense situations in this book will be leading up to a big event in the next.
I really want to know more of the world! There are four clans in the story, but we only deal with two. We are given a history of what happened in the past, but I feel like there's more to it! (Or maybe that's just me wanting more?) Either way, I really want to explore more of the setting and the life outside the Ram's gate in the next book.
Nameless had a wonderful cast of characters and a meaningful story that has hidden lessons within it. I would definitely recommend this for readers looking for an adventure that ends up becoming so much more!