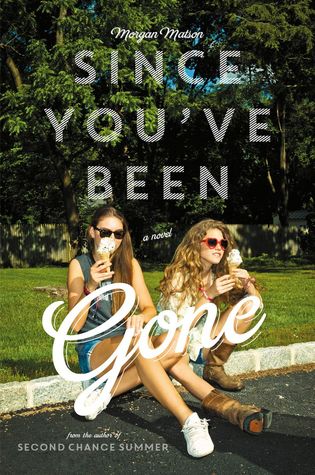 Since You've Been Gone
Author: Morgan Matson
Release Date: May 6, 2014
Rating:


Summary: 
The Pre-Sloane Emily didn't go to parties, she barely talked to guys, she didn't do anything crazy. Enter Sloane, social tornado and the best kind of best friend—the one who yanks you out of your shell.
But right before what should have been an epic summer, Sloane just… disappears. No note. No calls. No texts. No Sloane. There's just a random to-do list. On it, thirteen Sloane-selected-definitely-bizarre-tasks that Emily would never try… unless they could lead back to her best friend.
Apple Picking at Night? Okay, easy enough.
Dance until Dawn? Sure. Why not?
Kiss a Stranger? Um…
Getting through Sloane's list would mean a lot of firsts. But Emily has this whole unexpected summer ahead of her, and the help of Frank Porter (totally unexpected) to check things off. Who knows what she'll find?
Go Skinny Dipping? Wait … what?
Hey, hey, hey
Just think
While you been getting down and out about the liars
And the dirty, dirty cheats of the world
You could have been getting down to this
sick
book
Thanks, Taylor Swift.
This book reminded me of that: a Taylor Swift song. One about being young, being in love, being friends, and having fun. Also everyone in the book (like most of her music videos) is white.
The blurb explains it all, and I would say it's a light-hearted contemporary read. Super cute and fluffy, and something I would totally reread over the summer when I'm feeling lonely or something.
Emily slowly comes out of her shell after Sloane leaves. On the way, she makes friends, falls in love (!), and does a bunch of things she wouldn't have done before Sloane left. In my opinion, the list Sloane left wasn't that bad (skinny-dipping or kissing a stranger probably the hardest), and the police never became involved once, haha. Usually teenage exploits end up with at least one set of sirens? The ones Emily did were pretty safe and never got her in trouble or anything, which again, in my opinion, would not have changed me much.
But obviously I'm not the one doing them, but Emily. And I would say Emily is an introvert, with Sloane being her only friend and her shyness a foil to Sloane's outgoing-ness. (Don't think that's a word.) Either way, the things in the list managed to change her and bring her out. Build her confidence. Things like that.
I feel like the end was a little anti-climatic. The drama part with the love interest was the type that gets blown out of proportion and wasn't even that… dramatic. And what happens with Sloane, well, I totally saw that coming from half a book away. I'm a totally un-creative person, so her situation was a little disappointing to read about after all of Emily's little adventures.
All in all though, it was a really sweet read that kinda leaves bubbles in you. Like Taylor Swift, you know? Or is that just me. No tragic or dramatic events going on, and the ending leaves you quite satisfied.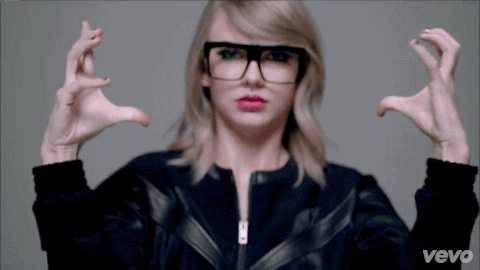 Rating: 4/5