"Waiting On" Wednesday is a weekly event created by Breaking the Spine that spotlights upcoming releases that we're eagerly anticipating.
This week I can't get wait to get ahold of The Witch Hunter by Virginia Boecker! I participated in some ARC giveaways of this but LET'S BE REAL the chances of winning are super low anyway. It comes out June 2, 2015, which is right when summer starts for me.
---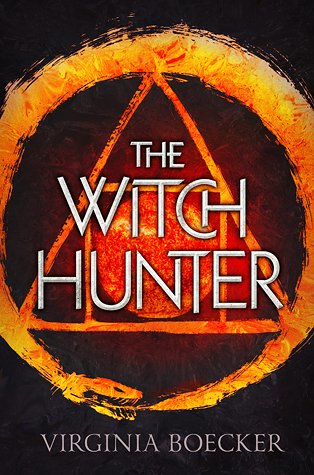 The magic and suspense of Graceling meet the political intrigue and unrest of Game of Thrones in this riveting fantasy debut.
Elizabeth Grey is one of the king's best witch hunters, devoted to rooting out witchcraft and doling out justice. When she's accused of being a witch herself, Elizabeth is arrested and sentenced to die at the stake. Salvation comes from a man she thought was her enemy. Nicholas Perevil, the most powerful wizard in the kingdom, offers her a deal: he will save her from execution if she can track down the person who laid a deadly curse on him.
As she's thrust into the world of witches, ghosts, pirates, and all-too-handsome healers, Elizabeth is forced to redefine her ideas of right and wrong, of friends and enemies, and of love and hate.
---
What books are you guys waiting on? Share them in the comments below so we can cry about their release dates together!